Rowing Club
The Rowing Club offers opportunities to all abilities; from elite athletes to people who have never been in a boat before
The University of Portsmouth Rowing Club offers rowing opportunities to anyone of any experience; from elite athletes to people who have never been in a boat before. As a result we have a variety of different squads within the club which are related to the general skill, experience, fitness and commitment, these range from novice squads – for beginners, up to the senior men and women's squads for the more veteran rowers.
Club membership - 22/23
You can join our club for the academic year for £140, this includes fixtures, travel and training sessions.
Training sessions
Monday 9.00pm-10.30pm: Club Training - Ravelin Sports Centre
Friday 7.00am-9.00am: Club Training - Ravelin Sports Centre
Sunday 2.00pm-4.00pm: Club Training - Ravelin Sports Centre
Competitions
Weekend competitions will take place throughout the course of the year at various locations.
Memberships to join our clubs for the 22/23 year are now open. Please note: for some clubs you would have needed to attend trials before purchasing a membership.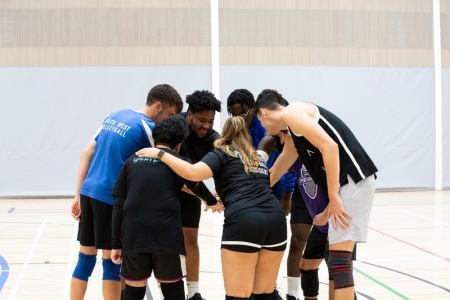 PLAY Sessions
Lots of our clubs offer PLAY sessions, a more casual way to play without committing to a year membership. PLAY sessions are included with your Ravelin Sports Centre membership!
The sports included are:
Badminton
Basketball
Boxing
Cricket
Dance
Dodgeball
Fencing
Handball
Softball
Squash
Swimming
Taekwondo and Karate
Trampolining
Ultimate Frisbee
Volleyball
Water Polo