Play sports
Play, train, compete... the choice is yours
There's no time in your life like the time you spend at university. It's a chance to explore who you are and what you can achieve. You can push boundaries and break barriers.
You don't have to be an elite performer to love sport at the University of Portsmouth. At Portsmouth, getting involved in sport doesn't have to be about talent. Determination is what matters. You've come this far. There's no limit to how much further you can go. So even if you've never laced up a pair of trainers, there's no better moment than right now.
Play, train, compete…the choice is yours.
Clubs
Play, Train and Compete with our 34 Team UOP Sport Clubs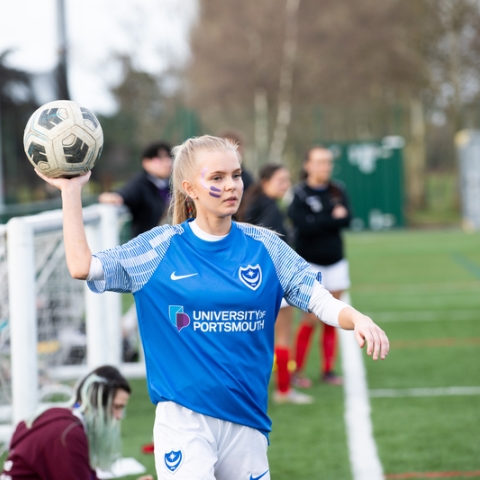 Read more
Play Memberships
Get fit and active whilst making friends and meeting new people with our easy access Play memberships.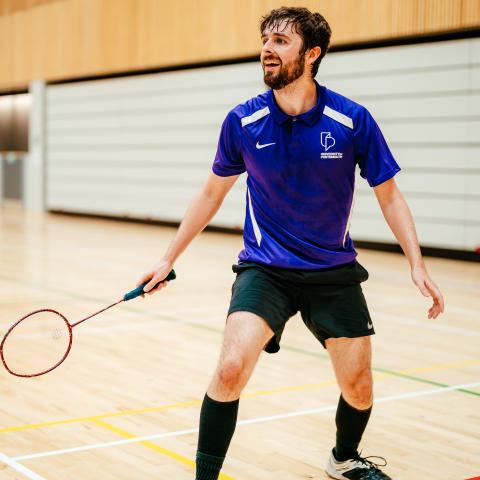 Read more
Sport Scholarships
We provide financial and specialist support to student athletes, helping maximise their sporting potential.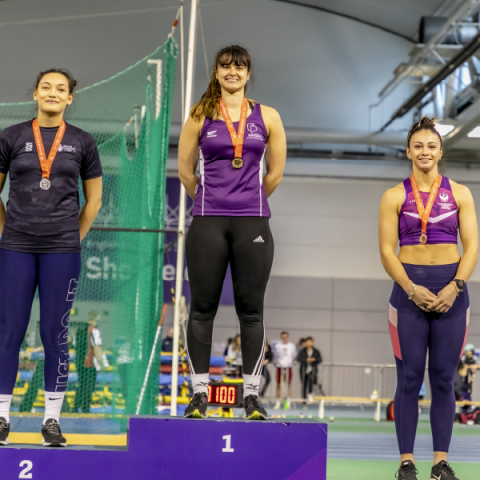 Are you eligible?
Frequently asked questions about sport at Portsmouth
There is a 'Student Engagement and Attendance Policy' which enables student-athletes to have an authorised absence from such as lectures / seminars in order to represent the university at sport, however, this is down to each individual degree course, and students must communicate with their tutor in order to get this agreed.
Some clubs have multiple teams within it, so you may have to trial to see which team you'd fit into, however, most clubs have a recreational and competitive offer in their sport, so there should be something that suits your needs and ability level.
Come along to Freshers' Fayre or Sports Fayre during Induction Week, and you can meet the club and find out when their taster day or trial days are, and ask them any questions you may have about their club. We also run a 'Give Me Sport' event at the start of term, where you can buy a ticket that gives you access to taster sessions in over 30 of our student sport clubs, over the course of a long weekend. Once you have decided which club(s) you wish to join, you sign up for their club membership, and you can start attending sessions.
Students pay a membership fee for the academic year, which varies club by club. This fee covers insurance, training and fixture facilities, coaching, kit, equipment, officials for your sport, transport to away fixtures and BUCS affiliation fees. Some clubs have tiered memberships with play/development levels, and a separate competitive level. Check out the individual club pages for all the information.
Yes, we do have a scholarship programme for talented student-athletes. Athletes need to be performing at national level (junior / senior) or above in their sport, and there is an online application that must be completed in order to be considered. Our sport scholarship students receive free access to our gym and sports facilities, strength and conditioning, physiotherapy, massage, lifestyle workshops, sports psychology support, sport-specific workshops, mentoring, financial support and kit. More information on the application process and the criteria can be found on the University website.
Yes. The majority of our sports clubs accept all levels of athletes as they have a 'play' aspect to their club offer where you don't need to have experience, don't need to commit, and don't have to take it too seriously (unless you want to). Skills from one sport can often be transferred to another, so don't be afraid to try something new.
Most of our sports clubs compete in weekly BUCS leagues on a Wednesday or Sunday afternoon, or at BUCS events throughout the year. BUCS stands for British Universities and Colleges Sport - they organise leagues and events across a range of sports for students to participate in against other universities. Some clubs also find additional external competitions to take part in too.
Our clubs participate in competitive activity from October - April typically, however some have competitions later on in the year due to the nature of the sport, e.g outdoor Athletics, Rowing, outdoor Cricket. Training sessions take place at least once a week, and are coached by either external, qualified coaches, or student members. League fixtures take place on Wednesday afternoons or Sundays, depending on the sport, or if you choose a club who enter events rather than have a designated league, they typically take place over weekends throughout the year. Information on BUCS leagues and events can be found on the British Universities and Colleges Sport website.
Some clubs also have additional fitness or strength and conditioning sessions weekly, please see the individual sport schedule within our Sports Clubs section on our website.
We have two main sports facilities at the University of Portsmouth - Langstone Sports Site and Ravelin Sports Centre (opening soon). 

Langstone sport site is home to 5 grass pitches, a FIFA accredited 3G pitch, an FIH accredited sand-based astroturf pitch, netball courts, tennis courts and changing facilities. 

Our new state of the art Ravelin sports centre holds a double sports hall, a 25 metre, 8 lane swimming pool, a sauna and steam room, a climbing wall, ski simulator, and 2 squash courts. It also boasts a 175-station fitness suite, a cafe, a community orchard, and has a BREEAM 'outstanding' sustainability rating. 

We are proud to host our student sports clubs in our fantastic sports facilities.
All our sports clubs have a specific email account that the committee members monitor, as well as social media platforms. Their contact details can be found by clicking on the relevant sport on our website.
If your question can't be answered by the club committee, please contact sport@port.ac.uk.
A student committee runs each sports club, with a President, Vice President and Club Captain in place as a minimum. The committee is responsible for the organisation and delivery of the sport offer, as well as activity outside of training/fixtures, such as social events, raising money, external sport competitions, and leadership opportunities.
There are numerous reasons why you should choose Portsmouth as a place to study - it's a fantastic place to live, we have excellent teaching, and we put the student experience at the forefront of everything we do. Check out why you should choose Portsmouth, and all we've got to offer.