Hockey Club
We have five competitive teams that cater to all abilities, even if you just want to play for fun
The University of Portsmouth Hockey Club is an enthusiastic, fun, and sociable club which caters for men and women of all abilities. We have six competitive BUCS teams and a development team. Both of our 1st teams play in Tier 1 of the BUCS South Eastern leagues.
2022/23 Memberships
Compete Semester 2: £70 (includes training, transport, equipment, coaching and fixtures)
Development Semester 2: £45 (no BUCS fixtures)
Training sessions at Langstone Sports Site
Compete
Monday 6.00pm-8.00pm (Women's 1s and 2s)
Monday 8.00pm-10.00pm (Men's 1s and 2s)
Tuesday 6.00pm-8.00pm (3rd teams)
Tuesday 8.00pm-10.00pm (4th teams)
Development
Fixtures
Home fixtures will take place at Langstone Sports Site on Wednesday afternoons, and away games will be held at various other universities.
Memberships to join our clubs for the 22/23 year are now open. Please note: For some clubs you would have needed to attend trials before purchasing a membership.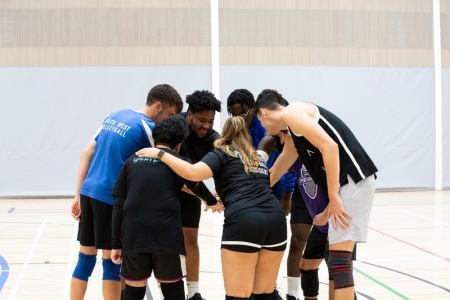 PLAY Sessions
Lots of our clubs offer PLAY sessions, a more casual way to play without committing to a year membership. PLAY sessions are included with your Ravelin Sports Centre membership!
The sports included are:
Badminton
Basketball
Boxing
Cricket
Dance
Dodgeball
Fencing
Handball
Softball
Squash
Swimming
Taekwondo and Karate
Trampolining
Ultimate Frisbee
Volleyball
Water Polo
LGBTQ+ sports club guidance
We welcome all students to take part in non-competitive sports and we recognise the health and wellbeing benefits of being active. Competitive sports are bound by specific policies governed by the sport's National Governing Body which may be less inclusive. Please find below inclusion guidance for our club.
Mixed-gender Club
Trans-gender Club
Non-binary Club
Gender-queer Club
Yes
Yes
Yes
Yes
Individuals who are transgender or non-gender confirming must discuss with the club, BUCS and IHF how they identify to ensure the individual's needs try to be met. Individuals will be looked at on a case-by-case basis.
Play: Hockey is not included in the 'Play' programme but as an inclusive club anyone can Train and most individuals can Compete with them.
Train: Inclusive
Compete: Inclusive
Check out the full guidance on englandhockey.co.uk