Dance Club
Dance Club features Jazz, Contemporary, Hip Hop, Ballet and Tap squads
Dance Club features Jazz, Contemporary, Hip Hop, Ballet and Tap squads. We run Sportos Dance Off which is a massive Team UOP event, and we won Club of the Year at Sports Awards 2021.
Follow us on TikTok here.
Club membership - 22/23
You can join our club for the second half of the academic year for £55, this includes fixtures, travel and training sessions.
Training Sessions at Ravelin Sports Centre
Tuesday

7.30pm-8.30pm: Strength and Conditioning
8.30pm-9.30pm: Jazz Competition Squad
9.30pm-10.30pm: Wildcard Competition Squad

Thursday

7.30pm-8.30pm: Contemporary Performance Squad
8.00pm-9.30pm Contemporary Competition Squad
8.30pm-9.30pm: Hip Hop Competition Squad
9.30pm-10.30pm: Jazz Performance Squad
9.30pm-10.30pm: Tap Competition Squad

Friday

8.00pm-9.00pm: Ballet Competition Squad
9.00pm-10.30pm: Hip Hop Competition Squad
Competitions
Competitions will take place at various locations throughout the year.
Please contact the club - dance@port.ac.uk - to request information about joining the club before purchasing a membership.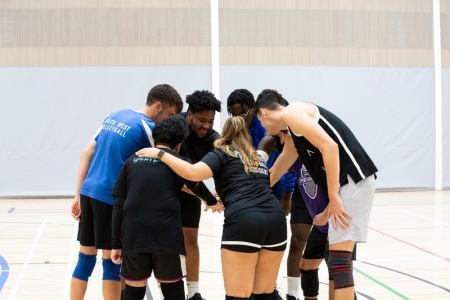 PLAY Sessions
Lots of our clubs offer PLAY sessions, a more casual way to play without committing to a year membership. PLAY sessions are included with your Ravelin Sports Centre membership!
The sports included are:
Badminton
Basketball
Boxing
Cricket
Dance
Dodgeball
Fencing
Handball
Softball
Squash
Swimming
Taekwondo and Karate
Trampolining
Ultimate Frisbee
Volleyball
Water Polo