Men's Rugby Club
As one of the biggest clubs at the university, we have a strong ethos on ensuring everyone can join a team
The University of Portsmouth Men's Rugby Club welcomes players of all abilities to play in one of their six teams. The club has a strong ethos on ensuring everyone can join a team and play in fixtures which has led to us becoming one of the biggest clubs at the university.
2022/23 Memberships
BUCS: £140 (includes training, transport, equipment, coaching and fixtures)
Development: £110 (no BUCS fixtures)
Training sessions at HMS Temeraire
BUCS
Monday 6.00pm-7.00pm (1s and 2s)
Monday 7.00pm-8.00pm (3s and 4s)
Friday 6.00pm-7.00pm (3s and 4s)
Friday 7.00pm-8.00pm (1s and 2s)
Development
Monday 8.00pm-9.00pm
Friday 5.00pm-6.30pm
Fixtures
BUCS fixtures take place against other university teams on Wednesday afternoons, with home games being played at Langstone Sports Site.
Memberships to join our clubs for the 22/23 year are now open. Please note: For some clubs you would have needed to attend trials before purchasing a membership.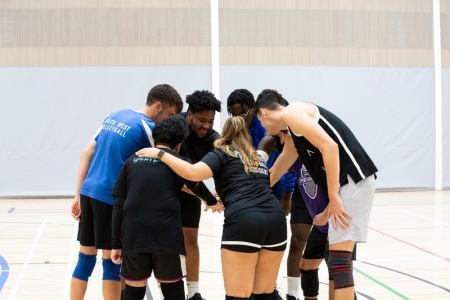 PLAY Sessions
Lots of our clubs offer PLAY sessions, a more casual way to play without committing to a year membership. PLAY sessions are included with your Ravelin Sports Centre membership!
The sports included are:
Badminton
Basketball
Boxing
Cricket
Dance
Dodgeball
Fencing
Handball
Softball
Squash
Swimming
Taekwondo and Karate
Trampolining
Ultimate Frisbee
Volleyball
Water Polo