Your swimming membership
You now have access to our 25 metre, eight-lane swimming pool. We can't wait to welcome you
Your swimming membership
If you selected swimming as an activity option for your membership, you will now be able to access our 25 metre, eight-lane swimming pool. You can book on to any casual swimming and lane swimming sessions. If this wasn't enough, you will also have unlimited access to the sauna and steam room. Whether you are looking to improve your fitness, or just have fun, you won't be disappointed.
Step 1: What you need to know
First, you will need to familiarise yourself with the pool. Not only can it be seen from outside the building thanks to our extensive glazing, but you can also view the pool from the reception area. It is important to note that for each of your swimming sessions, you will need to book beforehand on the app. 

If you are an Ultimate member you will also be able to choose a designated under 16 swimmer, who will be able to use the swimming pool free of charge. 

If you have any questions surrounding your swimming membership, you can speak to a member of our team in person or via sport@port.ac.uk. We also recommend that you familiarise yourself with our terms and conditions and rules and regulations before your first visit with us.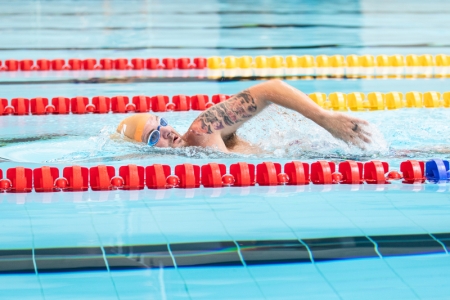 Step 2: What you need to do
Before coming into Ravelin Sports Centre, you will need to download the UOP Sport App to see all of the session times that are available and book ahead before you arrive. You can find the full timetable for the swimming pool here. Please note that as a member, you will be able to book onto any lane swimming and casual swimming sessions, providing that there is space available.      

Make sure you bring along suitable swimwear and a towel to dry off after your swim. Check the approved swimwear document.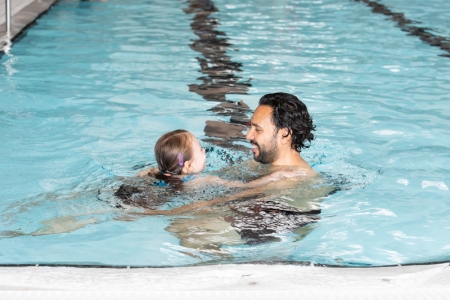 Step 3: What you need to succeed
We have a whole range of merchandise at the Ravelin Sports Centre reception desk. Whether you've forgotten your towel, need a new pair of goggles, or anything else, come and take a look!

We also offer swimming lessons, for both adults and children. Although these are not included as part of your swimming membership, you will receive a discount when you sign yourself up for lessons at Ravelin Sports Centre. If you are an Ultimate member, you can also get discount on your child's swimming lessons.
Did you know we also offer Aqua Fit classes? As a member you can sign up for these at a discounted rate of £6 per class. This can be done through the UOP Sport App too.
If you require any further information, do not hesitate to speak to a member of our team when you visit or email us at sport@port.ac.uk.