Your Play membership
Get involved in a range of different sports, try something new, get competitive, have fun and make friends
Your PLAY membership
If you are a student at the University of Portsmouth, not only will you be able to take part in the activities that you have selected as part of your membership, you will also automatically be able to access a range of our PLAY sessions free of charge.
Step 1: What you need to know 
You may be unsure of what the PLAY element of your membership is and what it includes. You'll be pleased to know that you can attend sessions for the following sports:
There is no limit to the number of sessions you can attend. All of the equipment needed for each of these sports will also be provided at the session. Whether you are looking to try something new, just have fun, or make friends, these sessions are ideal.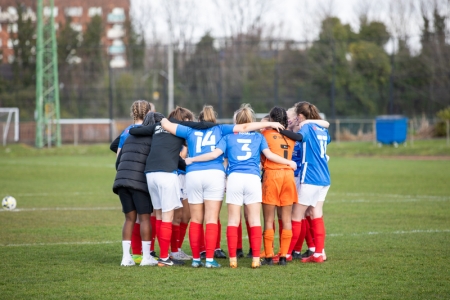 Step 2: What you need to do
So, now you know what our PLAY offering looks like, you may be wondering how you can get involved. All you have to do is click on the PLAY sessions tile on the UOP Sport App to find all of the upcoming sessions, when they are, and to book your place. The app will automatically recognise that the PLAY sessions are part of your membership if you are a student, it really is as simple as that.
Step 3: What you need to succeed
Our PLAY sessions are primarily about having fun, so make sure to make the most of your sessions and get to know the people you're playing with. We also encourage you to book onto all different sports sessions as you may find a sport that you've never even played before becomes one of your favourites. 

You can bring along your friends too, if they are a student and also have a membership at Ravelin Sports Centre, they will be able to access this for free too. However, if they are not a member, they can still come and play for £5 per session.
If you would like to find out more information about your PLAY membership, ask a member of our team when you visit us or email us at sport@port.ac.uk.