Give Me Sport 2022
Try out our 35 sports clubs, fitness classes and brand new gym
Start your health and fitness journey here.
If you're keen to get involved in sport, you're in the right place. Through Give Me Sport weekend, you can try out taster sessions for our 35 competitive sports clubs, use our brand new 175-station gym, and take part in instructor led group fitness classes.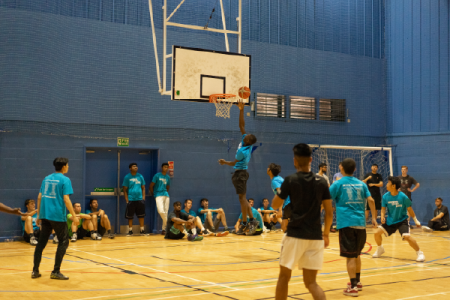 How does Give Me Sport work?
Give Me Sport is your chance to try out all things sport at The University of Portsmouth, across 23 - 25 September (part of your first week of uni).
Pick up an entry T-shirt for £10 to get access to three full days of: 
Physical activity group sessions
Plus your limited edition 2022 Give Me Sport T-Shirt!
This event will take place again in September 2023.
Join our Welcome Facebook Groups to meet your future team-mates ahead of Give Me Sport Weekend.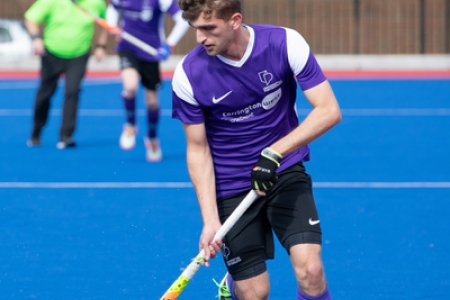 Our competitive sports clubs
Come and try our 35 sports clubs! You have three days to try as many as you like, with no previous experience needed and no commitment to sign up straight away. All of the UOP Sport clubs compete against other universities in regular competitions and leagues.
Sport club sessions for Give Me Sport will be bookable through the UOP Sport app nearer the time.
Our clubs include:
American Football
Archery
Athletics
Boxing
Badminton
Basketball
Cheerleading
Climbing
Cricket
Dance
Dodgeball
Equestrian
Fencing
Futsal
Golf
Gym and Tramp
Handball

 

Hockey
Lacrosse
Men's Football
Men's Rugby
Netball
Rowing
Sailing
Snow Sports
Softball
Squash
Swim
Table Tennis
Taekwondo and Karate
Tennis
Ultimate Frisbee
Volleyball
Women's Football
Women's Rugby
Fitness Classes
Get fit and healthy with other students in our fun fitness classes. With our team of fitness instructors, you can try out over 50 fitness classes across Give Me Sport weekend.
Our wide range of classes includes:
Cardiovascular classes such as cycling and Zumba
Mind and body classes like pilates and yoga
Strength and conditioning classes with weights and equipment
LES MILLS™ classes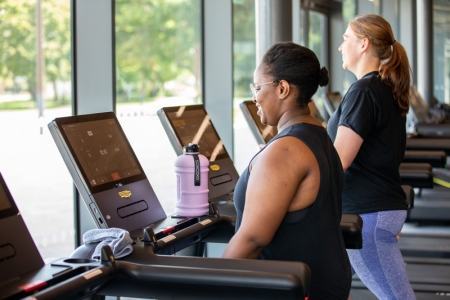 Our brand new Gym
Our brand new state of the art gym is equipped with top of the line Technogym equipment. Discover how you can push yourself to your personal best with the best gym services and facilities on 175 stations.
Gym services (for full members) include:
Group inductions, to show you the basics of the gym and how to use equipment safely
Discover sessions, where you can discover the functionality of the SKILL line (cardio) kit
Bespoke training plans and personal training (fees apply)
Ravelin Sports Centre
The Give Me Sport indoor sport sessions and fitness classes will be in Ravelin Sports Centre, the University's brand new sports facility.
Through Give Me Sport, you can try before you buy! Check out your great value membership options, starting from £15 per month. 
The centre is brand new and has opened this year. Here are some of the key features:
We can't wait to see you there. Come in any time to meet the team and have a look around the facilities.
The 'Outstanding' Ravelin Sports Centre is now open