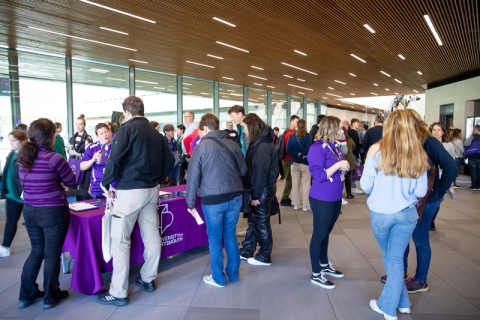 Prepare for your studies through seeing all that our University has to offer
Discover more about your chosen degree and the University on an Applicant Experience day. 
Sport and Recreation will be present to answer any questions about our memberships, sports clubs, leadership and development, products and services. We are also keen to talk to you about Sport Scholarships if you're a high-performing student-athlete. Come and talk to one of our 35 sports clubs too.