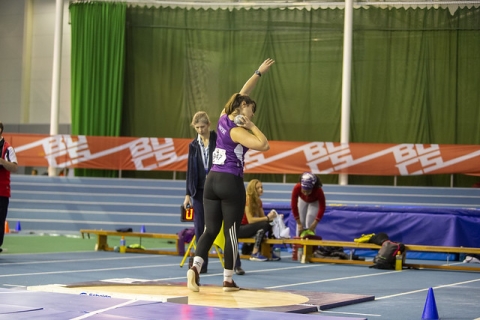 Our student athletes bring silverware back from two highly anticipated sporting events.
Last weekend we were delighted to get behind a number of our sports scholars and student clubs who travelled across the country to compete in a number of British Universities and Colleges Sport (BUCS) competitions. BUCS Nationals was held in Sheffield with a number of sports taking place. At the same time the BUCS Taekwondo Winter Championships were taking place in Nottingham. 

BUCS Nationals is now in its 9th year, taking place across three days with over 4000 students taking part and 200 officials and volunteers who make the event possible. BUCS Nationals brings together 5 individual Championship events which take place across 3 different venues. This event includes 5 sports: athletics, badminton, climbing, fencing and swimming. Student clubs from Team UOP that made the trip to Sheffield include Athletics, Badminton and Fencing.

Alongside this event, the BUCS Taekwondo Winter Championships took place, this event and the sport itself are evergrowing in the university community with the championship series consisting of autumn, winter and spring competitions.
BUCS Nationals
Serena Vincent who has hopes to compete in the Olympics brought home a gold medal to add to her collection of other medals and sporting achievements in shot put. If this wasn't already enough, Serena also broke the 20-year BUCS Nationals record after achieving an impressive 16.13m.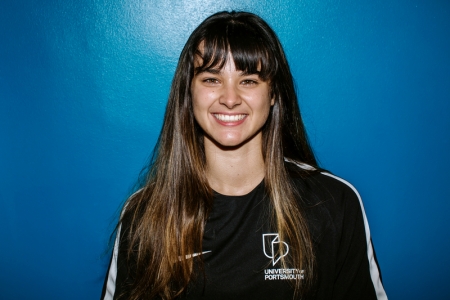 This was my first time at BUCS, so to come out having won the gold medal and broken a 20 year old championship record as well was great! In terms of my own performance, I would have liked a little more but that just means I get to go back next year and try to break my own record, which I certainly plan on doing!
Darren Hou Chai, badminton scholar, represented the University of Portsmouth at this year's BUCS Nationals. Darren managed to qualify for the main draw in both singles and doubles but unfortunately went out in the following round. He has hopes to improve his ranking by playing international events and winning a medal at BUCS Nationals in the future. 

Emily Beach, badminton scholar, qualified for the main draw at this year's BUCS Nationals and won her first singles match. Emily was unfortunately then knocked out of the competition in the following round. 

With opposition from some big sporting universities both Emily and Darren played really well and were unlucky not to progress further.
BUCS Taekwondo Winter Championships
We are also proud to announce that Ericas Luckauskas, our Taekwondo scholar also brought home a gold medal. 

Ericas beat a student from Sheffield Hallam in the quarter-final with a score of 14-5, followed by a win in the semi-final to a student from the University of Westminster, with a score of 21-0. 

In the final, he faced a student from the University of Nottingham, a big sporting University who have finished second in the overall BUCS table for a number of years. Ericas had a fantastic start in the first round and the student from the University of Nottingham threw in the towel, meaning Ericas won with a score of 11-0.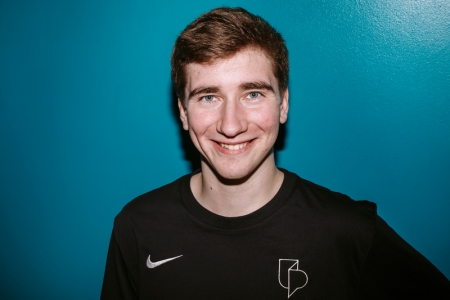 I'm happy to win my first BUCS gold medal for the University, after 3 fights. Now I'm focused on training and preparing for the next BUCS Nationals competition in March, working on feedback from my coach on my performances, to win that gold again!
We are incredibly proud that our scholars were able to get this far in both competitions and represent the University of Portsmouth and Team UOP. We're excited to see what the future brings for all of our promising, talented and extremely hard-working athletes. All of our athletes did themselves and the university proud and is a testament to the commitment they show. We saw two students bring home gold, one breaking the 20-year BUCS Nationals shot-put record.

Our sports scholars receive support from UOP Sport to help them achieve both in their sport and academically. Applications for sports scholarships are currently open with the deadline closing at the end of August. If you think you have what it takes to perform on the highest stage, apply now.
Sports scholarship applications will re-open in January 2023. Do you have what it takes to achieve?