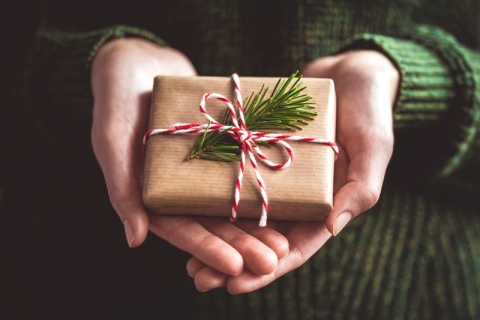 We have a few options for you if you're travelling over the festive period
Christmas is fast approaching, we've got our tree up in Ravelin Sports Centre and we're gearing up to mince pies, mulled wine and we've got Shakin' Stevens CD ready to go. As we approach Christmas many of you will be moving around the country, whether that's travelling to spend Christmas with friends or family or spending some time on holiday.
We are open throughout the Christmas period only closing Christmas Day, Boxing Day and New Year's Day and therefore you can continue to use our facilities throughout that time, however, we get some of you may be travelling over the Christmas period.
Freezing your membership
With Christmas coming up you may be travelling back home and wish to freeze your membership while you're not here. You can freeze your membership for a minimum of one month up to a maximum of six months.
You need to request a freeze at least 7 days before your payment date for it to be actioned in time - so please plan ahead. Your freeze dates must align with your payment dates, for example, if your payment date is 15 December, you can freeze between 15 December and 14 January, but not outside those dates.
To freeze your membership complete our customer support form and select 'I want to freeze my membership', you'll need to enter the start and end date of the freeze before we can make any changes.
Ultimate members take your membership with you - access gyms nationwide
If you hold an Ultimate membership you can access over 70 gyms nationwide by accessing our BUCS Universal scheme. To access the service you need to request access from us as a member. You'll need to download the BUCS Play app from Google Play or the App Store or alternatively use their website to register.
Once you have access you'll need to register with us in order for us to confirm your membership. You'll then be able to book sessions at partner university gym facilities.
For step-by-step instructions and a map of gyms the BUCS website has all you need to get started.