Varsity
Represent Team UoP, have fun and take on the University of Southampton.
If you are not already familiar with Varsity, it's the sporting event of the year here at the University of Portsmouth. Varsity sees Team UoP take on the University of Southampton's sports clubs in a whole range of different sports.
The rivalry between the two teams makes for an extremely exciting, action packed weekend of sport. Spectators are welcome to get behind our clubs and cheer them on.
The location of Varsity alternates each year between Portsmouth and Southampton. As we hosted Varsity 2022, Southampton are hosting Varsity this year.
Varsity 2023
The main sale of Varsity tickets has now closed. We will be selling a limited number of entry-only wristbands for £15.
These are for entry only, and do not include transport, T-shirt, merch or the after-party.
Entry-only wristbands will be available at T-Shirt Collection.
T-Shirt Collection Times at Ravelin Sports Centre:
Tuesday 14th March, 12pm-8pm
Wednesday 15th March, 9am-8pm
Please note: There are a limited number of tickets available.
Fixtures
Head to Southampton's Varsity page to see the live list of fixtures and scores. This page will be updated throughout the main day of the event.
Varsity T-shirts 
Your Varsity t-shirt will act as your ticket to the event, so make sure you either wear it or bring it with you. T-shirts will be available for collection at Ravelin Sports Centre on:
Tuesday 14 March: 12pm - 8pm
Wednesday 15 March: 9am - 8pm
Make sure you have your ticket confirmation with you when you come to collect your t-shirt.
Varsity 2022
Varsity 2022 concluded with a loss for us in 2022 unfortunately, however all of our clubs played incredibly well, thoroughly enjoyed the event and are ready to come back fighting next year. The final result was:  University of Portsmouth - 98 and University of Southampton - 158.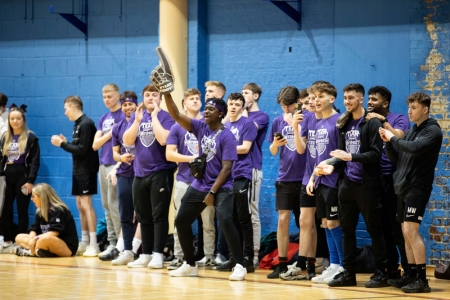 What's included with your Varsity ticket?
£15 main sale tickets include:
Entry to the event
Limited edition Varsity 2023 t-shirt (which will act as your ticket to the event)
Transport to and from Southampton
Free entry to the after party at The Astoria from 8pm-10.30pm (you will need to show your Varsity t-shirt for free entry)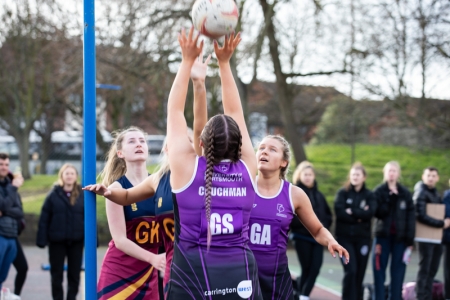 Sports Clubs competing at Varsity
There are a whole range of different sports to keep you entertained throughout the day. You can find the full list below.
Archery
Athletics
Basketball
Cricket
Dodgeball
Equestrian
Fencing
Football
Futsal
Golf
Gymnastics
Hockey
Lacrosse

Netball
Powerlifting
Rugby
Sailing
Squash
Swimming
Table Tennis
Tennis
Rowing
Swim
Trampolining
Volleyball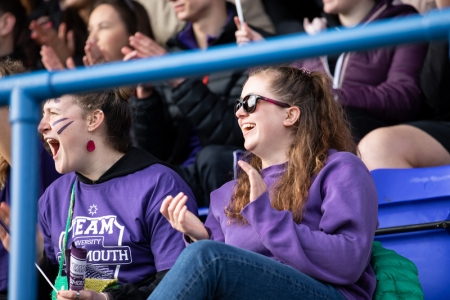 Why should you attend?
There are loads of reasons why Varsity is such a great and worthwhile event to attend. 
Access a whole day of exciting and competitive sport
Get behind Team UOP and help to cheer them on
Meet loads of like-minded people
Feel part of something
Experience an incredible atmosphere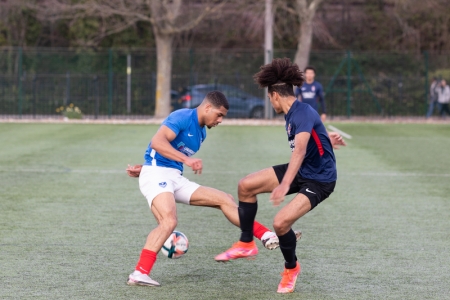 Intramural Varsity
Intramural fixtures are matches between development teams and don't count towards the overall Varsity score. A separate Intramural trophy is won by either Portsmouth or Southampton.
Portsmouth retained the Intramural Cup at Varsity 2022!
The sports included in Intramural Varsity are:
Basketball
Football
Netball
Rugby
Ultimate Frisbee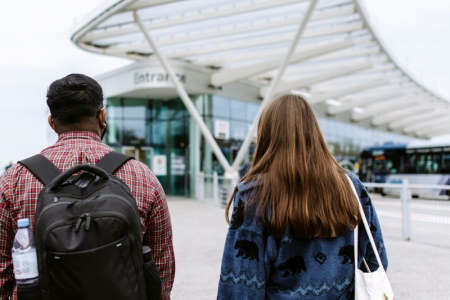 Transport details
Coaches: If you have purchased a ticket that includes transport, coaches will be departing from Museum Road. We will share information on specific timings soon. You will be allocated a specific coach - you will not be able to use a different coach.
Train: If you would like to travel by train, the University of Southampton's outdoor sports facilities (Wide Lane) are right next to Southampton Airport Parkway.
Parking: If you would like to travel to Southampton by car, there is limited parking on Campus, make sure you check parking locations in advance.
There will be a shuttle bus running between Wide Lane and Highfield Campus (where the indoor facilities are located).
Please make sure that you have planned your transport in advance to ensure that you are able to make it to the event on time.
Varsity sponsors
We are incredibly grateful for our sponsors for this event, Carrington West and Unite. You can find more information on the sponsors of this event below.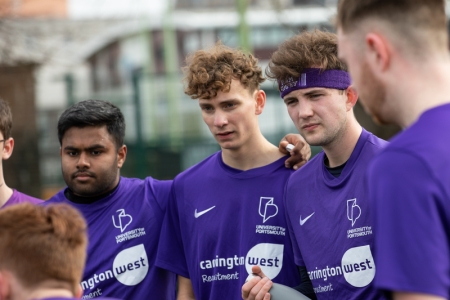 Carrington West
Our lead Team UOP sports club sponsor Carrington West is an award-winning, Portsmouth-based, technical recruitment company. Carrington West are the main partner of competitive sport at the University of Portsmouth.
The partnership sees Carrington West become the front of shirt sponsor for the University's sports teams. Carrington West will also deliver educational seminars and workshops for students, ensuring that students get both on and off-the-field development opportunities, which is vital to their continued success in the graduate market.
Founded in 2011 Carrington West is experienced and successful in the recruitment community, providing high-calibre talent in the UK for highways, transport and infrastructure, town planning, water and environmental, utilities, power and telecoms, building and rail industries. They recruit interim, temporary and permanent professionals from entry to board level for private and public sector organisations.
Unite students
Unite students work with the University of Portsmouth to provide student accommodation for new and returning students. Student halls are the best option for being at the centre of uni life. As they're based close to uni, you'll have no problem making it to your morning lectures on time. If you're preparing for your first year at uni, you'll probably find student halls the easiest accommodation option on offer.
Unite students have partnered with UOP Sport to sponsor key student events across the year including Give Me Sport and Varsity, bringing the whole student population together to get active.
Fixtures
Head to Southampton's Varsity page to see the live list of fixtures and scores. This page will be updated throughout the main day of the event.