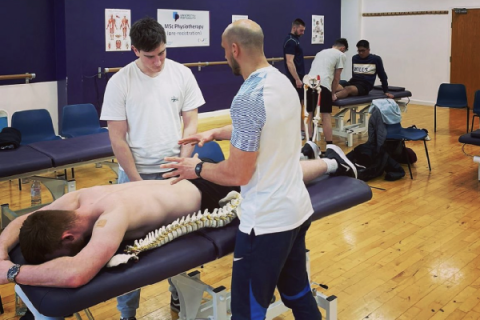 Get 50% off physiotherapy at our all new student-led clinic
The South Coast Rx Physiotherapy team who are based on the first floor in Ravelin Sports Centre are delighted to be rolling out an all-new student-led physiotherapy clinic that is exclusively for sports club members. The clinic will be supervised by a fully qualified Physiotherapist and appointments will be run at 50% off.
This is a great opportunity to get you back on the path to recovery with an injury assessment and treatment!
When are the sessions?
Every Thursday from 9 February - 2 March.
Where are the sessions taking place?
In the physiotherapy room located on the first floor of Ravelin Sports Centre
How much are the sessions?
For an initial appointment, it is £32.50 and a follow up appointment is £25.
How to book
If you would like to book a session or find out any additional information, email us at Samantha.Groves@SouthCoastRxPhysiotherapy.co.uk.