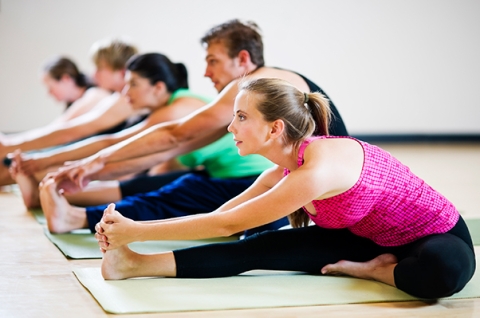 Stretching, that one thing we all know we should do. However we always find something else to do in its place. An extra 5 minutes on the treadmill or an extra set of weights.
This is why we created a class specifically for our members to drop in and learn new stretches and techniques that you can take away and incorporate into your own workout routine or even at home.
It is a great opportunity to work on your flexibility and a perfect way to relax at the end of a workout. This class will assist you with the correct way to increase your flexibility safely and how generic stretches can be tailored to fit you and your specific needs.
Stretching your body to become more supple offers many physical benefits. Such training allows for easier and deeper movements while building strength and stability. Stretching your muscles and joints also leads to great range of motion, improved balance and increased flexibility. See below for a range of benefits improving your flexibility has.
Benefits of flexibility
Fewer injuries
Less pain
Improved posture and balance
A positive state of mind
Greater strength
Improved physical performance
Looking to work on your flexibility under the watchful eye of an experienced instructor, then get booked onto class soon.
Stretch and Flex
Wednesdays 1330-1400 (Term only)
Cost: £3.75 members / £5.75 non-members