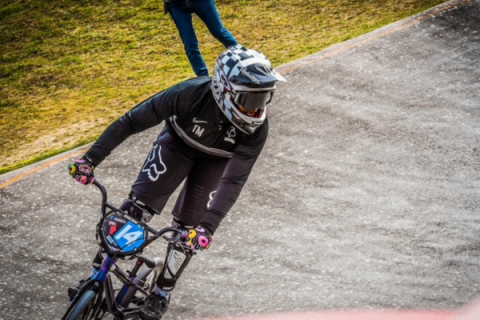 From medals, awards and huge competitions, our Sport Scholars have achieved a lot in the past few months.
It has been a very busy time for our Sport Scholar Athletes at the University of Portsmouth. Last week we celebrated their successes at Sports Awards, with Serena Vincent being awarded Performance Scholar of the Year and Simon Hall receiving the Special Recognition - Sport Scholar of the Year. Serena competes in shot put and finished 4th in the UK Indoor Athletics and 4th in the European Throwing Cup as well as setting a new BUCS record of 16.13m! Simon has been recognised for his commitment to the programme, he consistently attends his S&C sessions and the workshops to help enhance his performance. Simon has also provided opportunities for the sailing club by supporting them at competitions and identifying appropriate coaching. Victoria Vivona was awarded an Unsung Hero award for her commitment to the Karate club, providing opportunities for their members to receive coaching and supporting a number of athletes at their first competition.
Purples
Eight scholars won 'Purples' to recognise their outstanding level of sporting performance: 
Will Grace (Triathlon/Ironman)
Emily Beach (Badminton)
Emily Niven (Judo)
Victoria Vivona (Karate)
Fleur Schrader (Para-Dressage)
Serena Vincent (Shot put)
Ericas Luckauskas (Taekwondo)
Joseph Ventre (Taekwondo)
Full and Half Colours
Nathaniel Thatcher (American Football) and Joseph Ventre (Taekwondo) received Full Colours for their commitment to their clubs' development, with Deon Haarhoff (American Football), Darren Chai Chee Hou (Badminton), Simon Olanipekun (Basketball) Derry Asante (Handball) receiving half colours.
We are so proud of the effort and performance from our sports scholars this year. Their hard work and dedication has led to individuals achieving PB's, medalling at internal and external competitions, and the University of Portsmouth having representation at the European University Games in Poland in July. We are excited to see more individual performances at events over the summer months.
Competitions
Many of our scholars have recently attended competitions. Serena Vincent won her second gold medal this season at the BUCS Athletics Outdoor Championships, with a throw of 16.10m. Lucy Odell competed in the javelin and finished 10th in a very competitive field and achieved a new personal best of 41.16m. Will Grace recently won the Corsham 10k in a time of 32.29, which ensures his training is on track for the Hamburg Ironman in June. Emily Niven has secured her ranking of 3rd for Team GB in judo by winning the Northern Irish Senior Open and the English Senior Open. Two scholars have recently competed in international competitions, Emily Beach travelled to the Netherlands for a badminton tournament, whilst Ericas Luckauskas competed in the Sweden Taekwondo Open and competed against international fighters.
Simon Hall, our sailing scholar was accepted into the Royal London Yacht Club's Etchells youth academy which has quickly become recognised as one of leading keelboat programs in the UK for talented young sailors. The program is designed for sailors between the ages of 18 and 30 and the winning teams are granted the use of an Etchell for the duration of that year's racing. Despite facing some difficulty, Simon's team came second and has been granted a boat to campaign this year with a guaranteed spot at the Nationals. The team also has its sights set on going to both the Europeans and Worlds, providing they qualify later this year. Alongside the success outside of university sport, Simon also led our university sailing team at Yacht Nationals, finishing 5th overall and collecting BUCS points whilst being Skipper for the event.
 
It was a busy weekend for our rifle shooters at the English Small-bore Shooting Union competition. Lloyd Collins-page secured a personal best in the air rifle competition, finishing 4th and Michaela Green won a bronze medal in the Precision 10m air rifle. Lloyd also finished 5th in the BUCS Short-range Rifle competition. 
Taylor-lei Mohan has been competing regularly in the BMX National competition, attending events in Manchester, Andover and Gosport. In her most recent event in Gosport, Taylor won all of her races. She is now looking ahead to competing in a European competition in Germany and the World Championships in Nantes.
Committees
Finally, our Team UOP sports clubs have recently voted in their new committees for the 2022/2023 academic year, and we are delighted that five of our scholars have been voted into various roles to support the development of their club.
Our scholars
Just some of our extremely talented athletes are pictured below either during competitions, or just after competing.
Are you interested in joining our Scholarship Programme? Applications will be open from January.