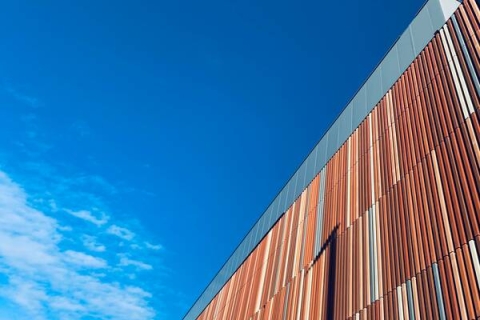 An update from Vice-Chancellor Graham Galbraith on the progress of the Ravelin Sports Centre construction:
I wrote to you at the beginning of the year to let you know that the opening of the new Ravelin Sports Centre had been delayed to enable some further works to be properly completed.
I am disappointed to have to let you know that the opening of the centre is still delayed.
The contractor is continuing to work through a number of issues in order to ensure they are all resolved to the standard we expect before we take possession of the building. The situation has been compounded by supply chain problems that are being experienced across the construction sector at this time and this has slowed down the completion of some activities.
We now hope to welcome staff, students, and the community to Ravelin in the summer.
This is a deeply frustrating situation. So many of us have been looking forward to being able to access and use what will be a first class facility. We will not however, compromise on quality, and we won't open the centre until we are assured that all the issues have been addressed.
We will keep you updated on progress and let you know our detailed opening plan as soon as we can. 
Graham Galbraith,
Vice-Chancellor