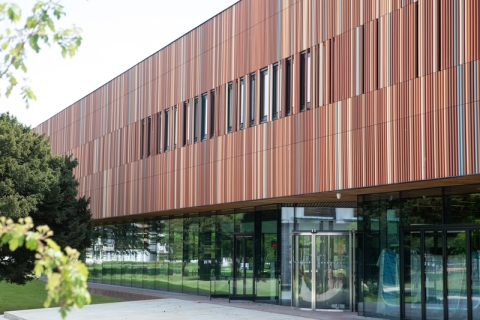 Find out what it means for memberships, services and activities for Aug 2022 - July 2023
As of Monday 1 August, our non-student Ravelin Sports Centre membership prices across our service will be increasing by a maximum of £2.50 per month. Prices will also increase across our service for pay and play activities, courses and personal training - these will be viewable online from 1 August.
As part of the planning application for Ravelin Sports Centre our membership pricing was initially decided back in 2017 and we've tried to carry this forward until the doors opened. With the extensive delays we've experienced in the opening of Ravelin Sports Centre, increased running costs and supply issues it's now not financially viable to carry this through to opening. Our price increase will go towards offsetting inflation increases. 
Increased membership pricing
Staff:
Core - £27 per month
Core Plus - £32 per month
Ultimate - £34.50 per month


Associate:
Core - £32 per month
Core Plus - £37 per month
Ultimate - £39.50 per month


Public:
Core - £37.50 per month
Core Plus - £42.50 per month
Ultimate - £45 per month

We believe our memberships, services and activities continue to offer great value. You'll still be able to access the fantastic facilities in our amazing £57 million Ravelin Sports Centre when we open. Depending on which activities and membership you choose it is still the most cost-effective way to boost your physical and mental health. 

The current St. Paul's Gym membership will not change in price while Ravelin Sports Centre is not open, membership price changes will only come into effect once we open Ravelin Sports Centre.


Student membership pricing
We have remained committed to ensuring student membership prices are as cost-effective as possible and represent great value. We have therefore frozen student Health and Fitness memberships and Sports Club memberships for 2022/23. In addition, our student-specific social sports sessions will not change in price for the next year.