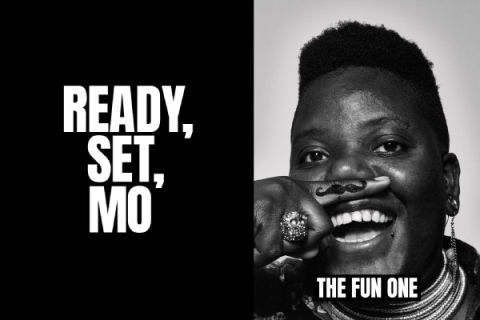 November is around the corner - which can only mean one thing, dodgy moustaches on men's faces nationwide. The Movember Foundation as a charity attempts to raise awareness for men's health issues such as prostate cancer, testicular cancer and men's suicide.
The grow a Mo' part of Movember is well known, but a large part of Movember includes a MOVE element. Obviously, we love seeing the attempts at growing a moustache coming into the gym or a class but we're big advocates of moving as much as possible.
Globally, one man takes his own life every minute, of every day. This Movember, the foundation are asking people to commit to walking or running 60 kilometres (km) over the month of November. 60km for the 60 men lost each hour, every hour, every day. Collectively at the University of Portsmouth, we want to go one better and complete a challenge of moving almost 60,000km in November. Starting and finishing in Portsmouth, along with Team UOP we'll be going global travelling to cities across the world spelling Movember in the process, but we're going to add cycling into the mix to ramp up the distance.
Here is the route:
Portsmouth to Madrid (Spain) - 1,607km
Madrid to Oslo (Norway) - 3,096km
Oslo to Varna (Bulgaria) - 2,992km
Varna to El-Mahalla El-Kubra (Egypt) - 3,113km
El-Mahalla El-Kubra to Melbourne (Australia) - 14,010km
Melbourne to Bangkok (Thailand) - 4,582km
Bangkok to El Paso (USA) - 14,184km
El Paso to Rio de Janeiro (Brazil) - 5,631km
Rio de Janeiro to Portsmouth 9,170km
Is it optimistic, definitely? Can we do it, 100%. No-one changes the world without challenging what's possible. Walk, Run or Cycle in November and track your distances. With the weather turning and nights getting dark at 5pm you can either opt for hitting the streets or working out in the gym. Just track what you're doing and help raise awareness. Start with a commitment to 60km, only 2km per day and do more if you can.
To get involved head to Movember.com, log in if you already have an account, or set up an account. Complete your details and it will ask how you're getting involved, select the MOVE option, and the GROW option if you're attempting that too. It will ask who you're fundraising with, select your university (staff/students) and then search in the bar below for the University of Portsmouth and select. Then you're in. Once you're in, head to My Account and then using the left navigation bar select My Connections. Here you can link your Strava, Garmin or Fitbit accounts to track your progress instantly. To keep an eye on fundraising progress check out the University of Portsmouth page. You can also donate to our Sport and Rec page should you wish to support this.