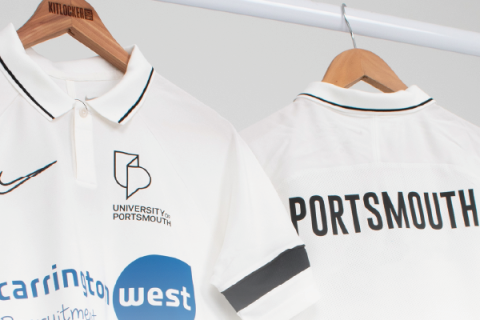 Become a Kitlocker Ambassador to unlock rewards
Our main kit supplier, Kitlocker, have launched their Brand Ambassador programme. Kitlocker supplies all of our club kits, our UOP Sport uniform and also have a store you can purchase kit from. You can personalise your own kit, including t-shirts, shorts, leggings, bags and hats all supplied by Nike.
We've partnered with Kitlocker for a while to continually provide you with great quality kit that can support your performance in the gym or when you're competing. The service ensures we never run out of stock within our own sports centres where storage space is limited.
Kitlocker is looking to build a community of our customers who are passionate about social media and love their products. As part of this community, they're launching a Brand Ambassador programme to reward you for your participation.
As a Brand Ambassador, you can complete missions to earn incentives such as gift cards, products and cash. Being an approved ambassador means representing the Kitlocker brand across multiple platforms and helping promote key messages through taking part in exclusive missions. Think of it as a peek into the world of influencers.
Missions can be things such as sharing a picture of yourself in your latest Kitlocker products, commenting on Kitlocker social media posts and sharing your exclusive ambassador discount code with your followers.
A mission and reward example is; an ambassador can share our latest Instagram reel to their own story and receive a gift card amount depending on the number of views. Another example could be sharing your exclusive discount code on your social media and earning yourself commission on the sales made through using your link. The available missions will be continually updated in a bid to keep this as exciting and as fun as possible!
How to take part
Download the Brandbassador app via the link below
Complete the application form
Complete missions to earn rewards