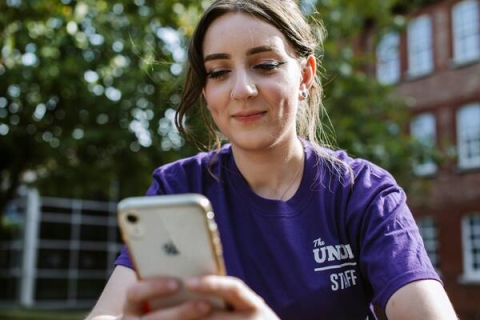 We're introducing different ways for you to pay offering more flexibility.
31 August 2021
4 min read
As part of the Ravelin Sports Centre development, we're improving our online payment gateway and adding a number of other services that will make your experience a little smoother. Gladstone leisure, our leisure management software supplier is changing the way payments are made to allow a little more flexibility, a little more security and make life a little easier.

Gladstone pay and online payments
Our aim is to be paperless and cashless across our sites. Online payments are already used for bookings and memberships, but we would rather have the time to have conversations with you about your goals and aims, rather than processing manual payments through reception. Generally our memberships are linked to time committed direct debits and contracts or a lump sum payment to cover you for the year. Shifting to Gladstone pay will reduce the often long queues at reception to pay for your membership, allow us to email receipts (so you can always access these) and reduce our carbon footprint which is key to the sustainability of Ravelin Sports Centre.
Payments will be mobile optimised to give you the best experience, whatever device you're using. You can also store your card details in your own online wallet, to make future purchases easier.
Security
Card security is vital to ensuring not only are payments easy to make but your details are secure. Gladstone has leading security measures in place to ensure your details are protected.
PCI DSS Level 1 registered as an approved service provider by Visa and Mastercard. The cloud environment is protected by enhanced DDoS prevention, certification to the latest PCI DSS 3.2 standard, hot failover and full live disaster recovery capabilities
The gateway has built-in security settings include AVS, CV2 checks, 3D Secure, velocity check rules to search for fraudulent payment patterns and additional pre-integrated third-party fraud solutions
Recurring card payments
Ever heard of recurring card payments (RCP's)? You're probably already using them, subscription services like Netflix and Amazon Prime use RCP's. Sometimes these payments are referred to as a continuous payment authority and are usually set up when you provide an organisation such as ours to take a regular payment of an agreed amount directly from your debit or credit card.

Why is RCP a great option?
RCP's give you and us greater flexibility, choice is at the heart of our new membership offer and we think this should refer to the activities you do and how you pay for them. You can get in touch with us to cancel your membership instead of third party suppliers. It's simple for you to input and store your card details and equally change these when your card number changes or you change bank. Direct debits can often come with clauses such as missed payment fees and charges, RCP's don't, you can simply provide a different card or store multiple cards in your wallet to ensure you can always access our facilities. You can use multiple cards to spread the cost or different activities on your account.
RCP's are a great option for anyone making regular payments as long as you have a debit or credit card. This includes those with international cards - something we've struggled to offer in the past. It also speeds up the process and can get you access to our facilities quicker than ever.
Recurring card payments will provide a much easier method to pay for memberships for everyone. Having the option to add multiple cards means less time is spent on making payments, and more time can be spent on enjoying our facilities.
Stephan Konrad, Systems Development Officer
What will change?
You'll still sign up through our join at home membership platform, you'll just see a different payment confirmation page - a bit like the bank checks many operators use. Your card will also automatically be saved in your account, you'll be able to check back and change these details yourself.
If your payment fails, naturally your access will be restricted, however, you can simply go into your account and update your payment details instead of phoning to make a payment. Access will automatically be reinstated - we always had a delay with our direct debits meaning now you can manage your payments before you arrive and get back to your workout.
The changes will come into effect on Wednesday 8 September with system downtime until Monday 13 September. We'll use the new payment gateway from Tuesday 14 September onwards. When you next renew your membership, you should notice the changes made.