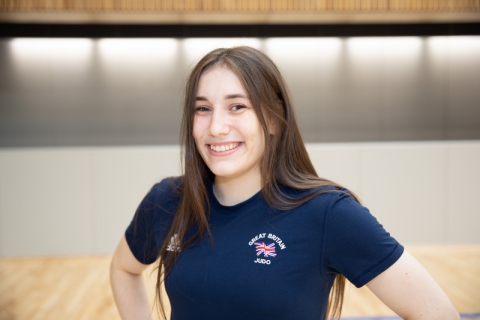 GB squad call ups and success at recent international competition
It's been a while since we've given you an update on our sport scholars and what they've been getting up to. There has been a lot to celebrate in the last couple of weeks.
The past month has seen Daniel Obinkwo (American Football scholar) and Emily Niven (Judo scholar) selected for their respective GB squads! Daniel went through a tough two-stage trial process to cement his place in the GB Lions 2023 roster. Daniel will join the 107 other players who have all earned their spot on the roster, they will begin training this month.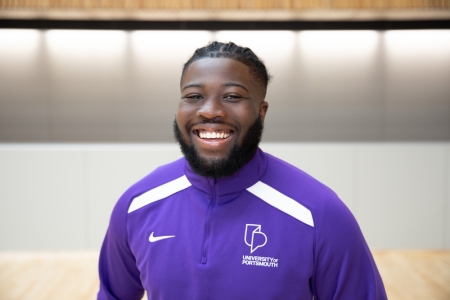 I'm honoured to be given this opportunity to represent Great Britain at this level in my career. I want to thank the whole of Team UoP and UoP sport staff for supporting me throughout the year and helping me develop into a better athlete. I also want to thank the Destroyers' coaches for pushing and enabling me to believe in my ability, which allowed me to reach this stage in my career. Another special mention goes to my teammates for being on this journey with me, and I will continue to play with them and strive to make them proud. Finally, praise to God for giving me this opportunity and allowing me to be in this position.
Emily was selected for the GB Senior squad due to her consistent high performances and results over the past year. We are wishing both Daniel and Emily the best of luck in their training camps and international competitions over the coming months!
I'm so happy to be selected for the GB Senior Squad as it has always been a goal of mine. As part of the squad, I now attend GB training camps at the Olympic Training Centre and will now start competing at World Ranking events. I'm excited for the future to see what I can achieve with the support of my coach, club and the University.
Serena Vincent (Shot Put scholar) was also selected to represent England at the Reykjavik Games in Iceland last weekend, as one of a 13-athlete squad. The competition sees athletes from over 40 countries come together to compete in 15 sports.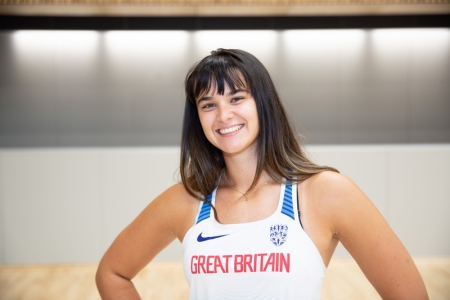 I was looking forward to opening my season at an international competition; winter training has been going really well.
Serena threw 16.15m and finished in second place!
We couldn't be more proud of our scholars' recent achievements and we look forward to being there and getting behind them whilst they excel in their sport.
Sports scholarship applications are now open, do you have what it takes to achieve?