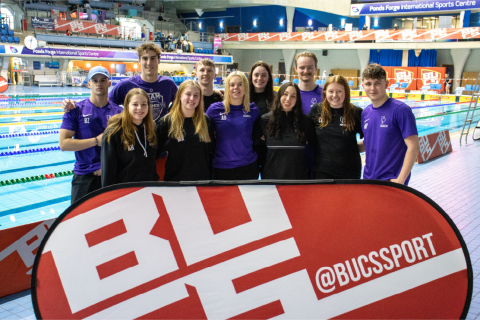 Team UOP competed in a range of sports at BUCS Nationals last weekend, find out how they performed
Last weekend saw members of Team UOP travel to Sheffield to compete in various different sports at BUCS Nationals. They performed incredibly well and we couldn't be more proud and more excited to see them compete again in the future.
What is BUCS Nationals?
BUCS Nationals is an annual multi-sport event organised by British Universities and Colleges Sport (BUCS). The event is held over three days and brings together student-athletes from universities and colleges across the UK to compete in a range of individual and team sports.
The event provides an opportunity for student athletes to compete at a high level against their peers, and for universities to showcase their sporting programs and facilities.
BUCS Nationals is one of the largest annual sports events in the UK and attracts thousands of participants and spectators. The event has been held annually since 2013.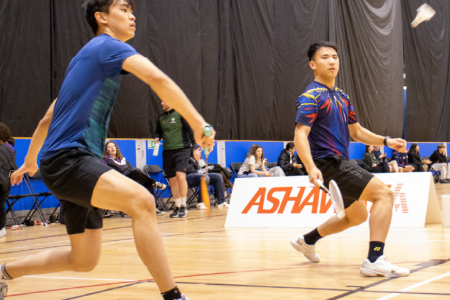 Badminton
Eight of our Badminton Club members competed across five disciplines. We reached the second round of the main draw (so the last 16) in four disciplines;
Women's Singles - Main Draw Round 2 (Emily Beach - Scholar)

Men's Singles - Main Draw Round 2 (Eugene Lvy) 

Women's Doubles - Main Draw Round 2 (Emily Beach - Scholar & Jessica Choi) 

Men's Doubles - Main Draw Round 2 (Darren Chai Chee Hou - Scholar & Eugene Von Lvy)

Mixed Doubles - Qualifying Draw Round 3 (Darren Chai Chee Hou - Scholar & Jessica Choi)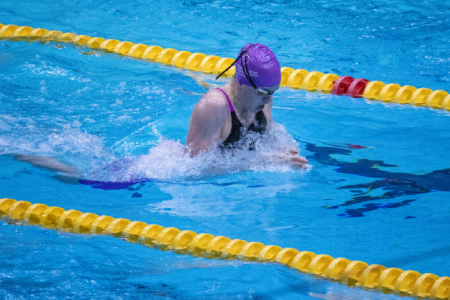 Swimming
Our top story:
Erin Robertson made the B final for both the women's 50 breaststroke and 100 breaststroke.
She went on to win the 50 breaststroke B final placing her 9th overall (Time: 33.36). In the 100 she placed 4th in the B final and came 13th overall (Time 1.13.45).
Relays
Portsmouth placed:
 31st in the Women's 4x100 freestyle relay

39th in Mens 4x100 freestyle relay

18th in the 4x100 Mixed Medley

26th in Women's 4x100 Medley

34th in Mens 4x100 Medley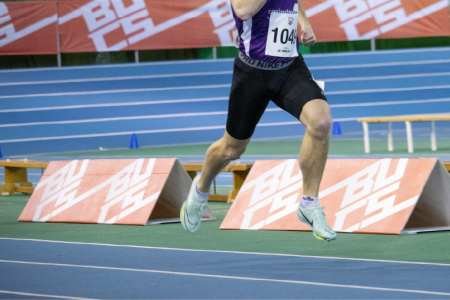 Athletics
Serena Vincent - One attempt (15.99m) in her seeding pool to qualify for the final. Then 1st Place in the Women's Shot Put with 16.44m and a new Championship Record.

Nathan Standing - Jumped 5.57m with 2 no jumps placing him 9th and 0.29m off of beating his PB.

Dominic Barth - Ran 7.01 coming 2nd place in the Men's 60m heats giving us a new 60m club record making it into the Semi's where he ran 7.05 and 7.05

Austin Ideh - Ran 7.54 in the Men's 60m placing 7th but coming out with a new PB. 

Holly Whitter - Ran 8.55 in Women's 60m placing 6th but also with a PB. 

Hannah Read ~ Ran 8.36 in Women's 60m placing also 6th in her heat, just shy of a PB.

Barnaby Dougal -  Ran 52.31 in Men's 400m placing 3rd in my heat and with a big PB, 4 places off of making a semi final. 

Amy Brooks - Ran 5:19.95 placing 6th in her heats, just 7.55 seconds off of her 1500m PB.
I love BUCS, I think the atmosphere can be a lot better than it is at other competitions because you get to compete alongside your friends, it's always really buzzing and that helps any athlete. My first three throws weren't up to par, I'm glad I was able to pull it out at the end of the day, I'm really happy.
Team UOP at BUCS Nationals 2023
We couldn't be more proud of our students and are so glad that so many of them got to compete at BUCS Nationals this year. We look forward to seeing members of Team UOP compete in their sports in the future.