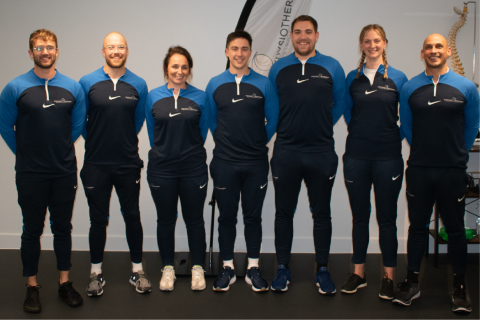 If you're suffering with back pain or old injuries, a Clinical Pilates Course could offer the ideal solution
South Coast Rx Physiotherapy are hosting a brand new Clinical Pilates Course! This course is ideal for you if you are suffering with back pain or old injuries and are unsure of what exercise you should be doing.
What is Clinical Pilates?
Clinical pilates is based on the traditional methods of Pilates but has a rehabilitation focus which aims to improve posture, flexibility, muscle strength, control, and balance.
When do classes start?
Classes start on the 22nd of February from 10.30-11.30 am, the sessions will take place each Wednesday at this time at the Portsmouth Ravelin centre. Classes are taught in small groups of up to 10 people so we only have limited spaces available!
What does the course include?
Each class member will receive a full 1:1 initial assessment which includes a movement screen and personal goal plan and will then take part in a 6 week course -  all for £150. 1:1 sessions are also available upon request!